ECTs
Early Career Teachers (ECTs)
Your school will use your personal details to register you with the DfE, your Appropriate Body and your ECF training provider.
You will receive log in details for ECT Manager and Ambition Institute/Steplab.
ECT Manager

This is the portal the Hub uses to record your induction. This is where all your progress towards meeting the Teachers' Standards is stored.
Every term, your induction tutor will write a review of the progress you are making. They will share the progress review with yiu, and you, will be required to reflect on your progress during the term too. At the end of the first and second years of your induction period, these will be formal assessment reports, detailing how you are meeting all the Teachers' Standards. Again, you will be asked to reflect upon the year's progress. The forms are then submitted to the Appropriate Body, who reads them and provides brief feedback.
ECTs who are judged to be on track to meet the Teachers' Standards at the end of their induction period will receive brief feedback from the AB and will carry on their planned trajectory of improvement.
ECTs who are judged not to be on track to meet the Teachers' Standards will be provided with additional support from the school and the Appropriate Body to enable them to make rapid progress and get back on track as quickly as possible.
No decision is made on whether an ECT will 'pass or fail' their induction until the end of their final term. ECTs may have induction terms where they are not on track, and this could be for any number of reasons.
Ambition Institute/Steplab (for schools following the DfE funded ECF programme)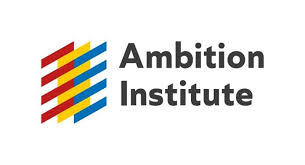 This is the portal you will access for your Early Career Framework training. Login (ambition.org.uk)
When the school registers your for induction, you will receive an email from Ambition asking you to 'onboard' with them. Once this is complete, you will have access to all your self-study modules and other learning materials.
This is also the portal where your mentor will record your observations, feedback, and instructional coaching sessions.
In addition to your online learning on Steplab, you will also be required to engage with a series of ECT Conferences (face to face) and Clinics (online meetings) throughout your two years of induction. Details of these will be communicated to you directly by the Hub. Your school will release you to attend you Conferences. Clinics will be held after school on a selection of dates you can choose from.
If your school is not following the DfE funded ECF route, you will have access to self-study materials from either one of the DfE approved national providers or your school's ECF library of research. You will receive regular support from your school to develop your knowledge and understanding, based on the Early Career Framework. This will be quality assured by the Appropriate Body periodically during your induction period.