Early Career Framework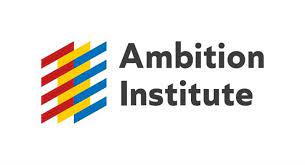 Calderdale & Kirklees Teaching School Hub is a delivery partner of Ambition Institute.
The ECF is a statutory entitlement to training and resources for Early Career Teachers and their Mentors. It underpins the government's teacher recruitment and retention strategy, improving the training and development opportunities available to teachers.

The ECF recognises the importance of high-quality induction training and the integral role of the Mentor in ECTs' development. It provides funding, resources, support and training to facilitate this. Further information is available here:
https://www.gov.uk/government/publications/teacher-recruitment-and-retention-strategy
The following link below offers additional advice for ECT's, School leaders and mentors: Induction, training and support for early career teachers (ECTs) - GOV.UK (www.gov.uk)
The Early Career Framework includes a substantial amount of content. The ECT programme has been designed to enable early career teachers to learn this content and embed what they have learned in their practice. ECTs will learn through a mixture of conferences, clinics, weekly online learning and instructional coaching sessions.
Setting up ECF-based training, appointing an Appropriate Body, and providing the ECT entitlement
For ECTs commencing on or after 1st September 2023, the registration processes are being improved and streamlined by the DfE.
You can register on ECT Manager now via this link ECT Manager
The DfE portal will open in early July DfE portal