Steplab Help
Please use the Support Tab in Steplab to help you in your role on the ECF Programme
Steplab has a number of resources specific to your role in the ECF to support you.
Click on each section to find mini help guides for navigating Steplab. These handy guides give a brief guide to each element of the process no matter what your role.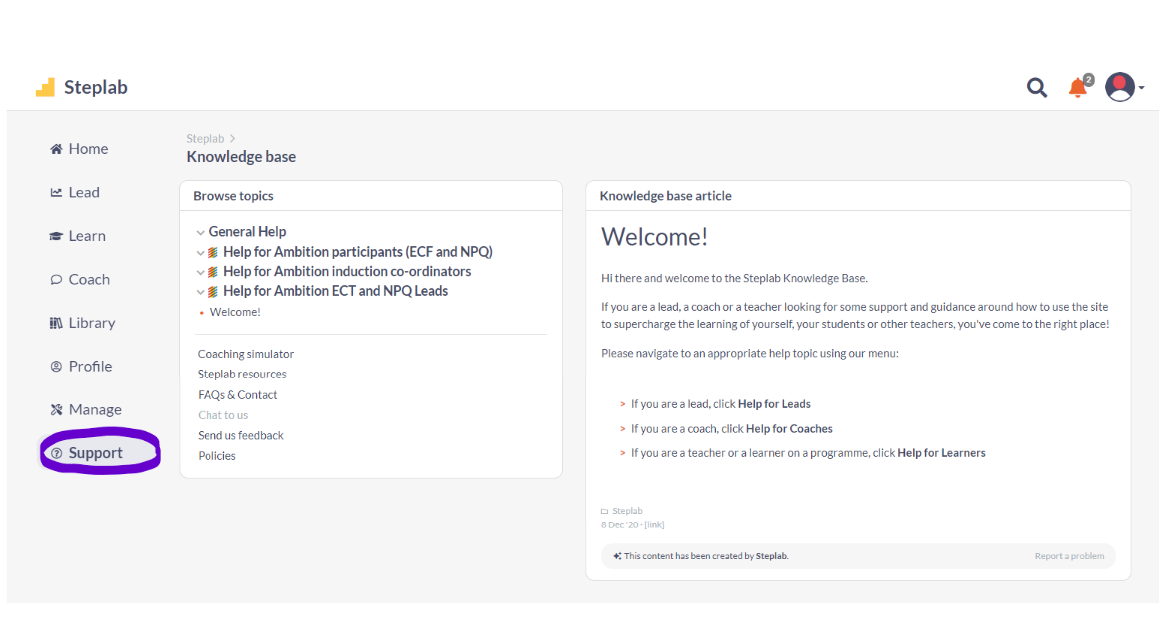 Coaching Guided Tour
Explore or see coaching in action with this simulation.

Steplab FAQ's
You might find quick answers to your questions in the FAQ Section.
If you need further support related to the Early Career Teacher Programme please email ectsupport@ambition.org.uk